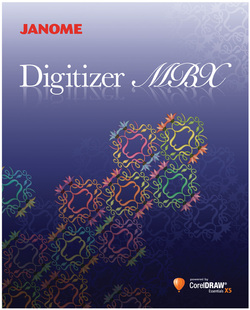 Developed in a collaborative effort with Wilcom International, the industry's top embroidery software developer, Janome's Digitizer MBX software combines easy-to-use functionality with a powerful software engine to give you the freedom to express yourself. From editing individual stitches to layouts of large, multi-hoop designs and full stitch-out simulations, Digitizer can handle it all with ease. Whether you are new to digitizing or a seasoned professional, enter the future of embroidery with the Digitizer series of software from Janome. The most exciting feature of the newest version of software, V4.5, is the option for freehand embroidery using a tablet. This allows you to litterally "draw" or trace your stitches creating truly unique embroidery artwork. Also, the Cross Stitch feature, which was formerly a paid add-on, comes standard in this program.





---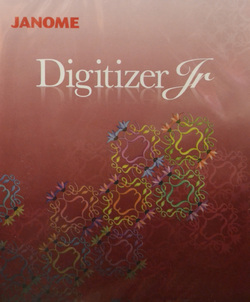 If you are new to digitizing, enter the world of embroidery design with DigitizerJR! Janome's DigitizerJR software gives you the freedom to express yourself in stitches.
Contact your local Janome dealer today for details.

Many of the features of MBX but more limited.

Stop by to see the comparison!



---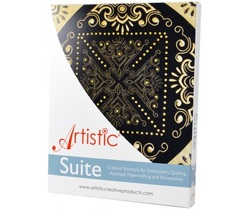 Artistic SuiteArtistic Suite Version 7 contains a wide variety of amazing features and functionality, including cutwork, true type font conversion, applique, fabric cutting, decorative stitches, and heat transfer. It also contains a revolutionary rhinestone application. Rhinestones in a variety of sizes can now be added to sewing and crafting projects like never before. Any shape, including logos, clip art, or imported graphics, can be easily designed for rhinestones. The software then sends the design to a digital cutter for template creation. You'll also find a powerful monogram feature - insert 3 characters for monogramming, freely edit monogram shapes with a Node Editor, and create a monogram from any True Type font


---